Hotel Windsor
Hotel Windsor, Hotel. Hotels in Yangon, Myanmar
http://www.tourllion.com/reservations/mm/yangon-2/hotel-windsor-yangon.html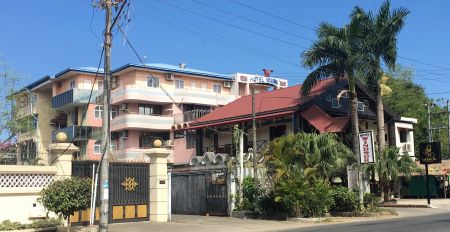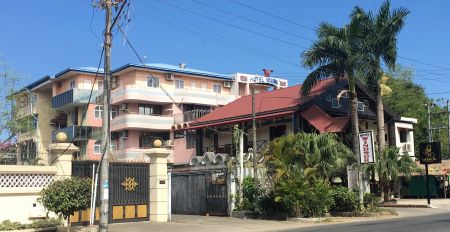 Hotel Windsor
Rooms
The hotel has 1 different room types and a total of 1 rooms.

Superior room
2
Book now, pay at the hotel later.
45.00 $ per room
Breakfast included
Area 22 m2 (236 ft2)
Room facilities
Telephone, Television, Internet access, Air conditioning, Coffee/Tee maker, Desk, Bathroom, Toilet, Free toiletries, Bath towels, Hairdryer, Slippers, In-room safe
Prices are per room. Included: 5 % VAT, 10 % Property service charge, breakfast.
5% non refundable discount. i
Area map
Hotel Windsor
Hotel, Yangon, Myanmar
http://www.tourllion.com/reservations/mm/yangon-2/hotel-windsor-yangon.html
http://www.tourllion.com/components/com_reservations/gallery/s1/hotels/large/g5/img_3105.jpg
Tripadvisor reviews