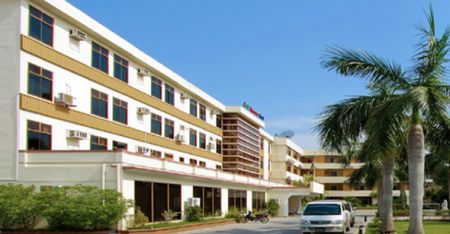 Nadi Myanmar Hotel
Located 0.03 Km from the city, an excellent location and provides access to the city's biggest attractions.
Rooms
The hotel has 1 different room types and a total of 3 rooms.
Junior Suite
2
Charge type per room
Room facilities
Telephone, Television, Satellite channels, Internet access, Air conditioning, Refrigerator, Shower, Toilet, Bath towels, Hairdryer, Slippers
Meals: Breakfast included
Children 0- 2 year(s): Stay for free if using existing bedding.
Children 3- 6 year(s): Must use an extra bed
Guests over 6 years old are considered as adults.
Maximum 2 persons in this room.
Hotel facilities
Restaurant, 24-Hour Front Desk, Newspapers, Room Service, Car Rental, Meeting/Banquet Facilities, Fitness Centre, Massage
Area map
Nadi Myanmar Hotel
Hotel, Mandalay, Myanmar
https://www.tourllion.com/reservations/mm/mandalay-2/hotel322.html
https://www.tourllion.com/components/com_reservations/gallery/s1/hotels/large/g5/hotel_322_1799.jpg