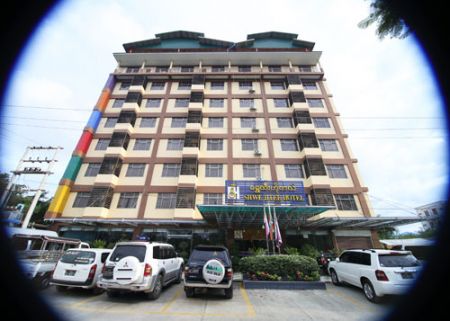 Shwe Htee Hotel Mandalay
Shwe Htee Hotel (Mandalay) was created for backpackers and budget travelers from around the world who want to visit with comfort at a cheapest price. Shwe Htee is an accommodation for those who want a cozy and comfort stay while enjoying the time in Mandalay. Well appointed accommodation, delightful décor and friendly services are also perfect for business and leisure travelers with easy access to businesses area and pretty price will make the stay as productive as possible.
Rooms
The hotel has 1 different room types and a total of 1 rooms.

Area map
Shwe Htee Hotel Mandalay
Hotel, Mandalay, Myanmar
https://www.tourllion.com/reservations/mm/mandalay-2/shwe-htee-hotel-mandalay.html
https://www.tourllion.com/components/com_reservations/gallery/s1/hotels/large/g5/mandalay-hotel-04.jpg
Tripadvisor reviews