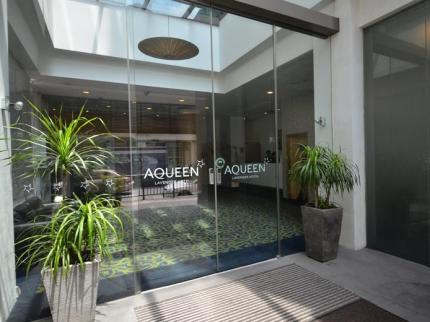 Aqueen Hotel Lavender
Aqueen Hotels, a Singapore-owned chain of hotels, offers executive class hospitality to business and leisure travellers, with its comfortably appointed rooms in a choice of four convenient locations near the main business and shopping belts. Aqueen Hotels strive to deliver comfort, warmth, friendly service and genuine quality that are meaningful to value-conscious guests.
Rooms
The hotel has 1 different room types and a total of 2 rooms.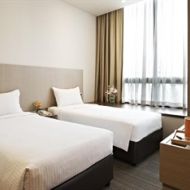 Standard Twin
2
Charge type per room
Area 12 m2 (129 ft2)
Room facilities
Television, Satellite channels, Air conditioning, Coffee/Tee maker, Desk, Bathroom, Shower, Iron, Mini bar, In-room safe
Meals: Breakfast NOT included
Bed Size(s): 2 single beds
Complimentary wireless Internet access
complimentary bottled water and this room is Non-Smoking.
Children and extra beds:
Children 0- 1 year(s): Stay for free if using existing bedding.
Children 2- 11 year(s): Must use an extra bed
Guests over 11 years old are considered as adults.
An extra bed is NOT available for this room.
Maximum 2 persons in this room.
Hotel facilities
Restaurant, Bar, 24-Hour Front Desk, Rooms/Facilities for Disabled Guests, Elevator, Safety Deposit Box, Air-conditioning, Free WiFi, Laundry, Luggage Storage
Area map
Aqueen Hotel Lavender
Hotel, Singapore, Singapore
https://www.tourllion.com/reservations/sg/singapore/hotel20.html
https://www.tourllion.com/components/com_reservations/gallery/s1/hotels/large/g5/hotel_20_4670.jpg